Summer Feeding Program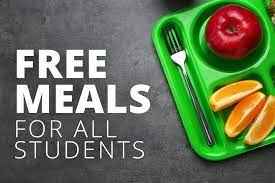 ---
Meals will be served FREE to children 18 years of age and under. All children in the community are welcome to join us. We will provide meals for our students who participate in summer school and summer enrichment activities and on campus. We also encourage families, summer camps, vacation Bible schools or any other groups to join us for breakfast and lunch.
Dates: June 2, 2022 – June 29, 2022
Place: Franklin High School Cafeteria
Times: Breakfast 7:30 AM - 8:30 AM Lunch 11:00 AM – 12:30 PM
All meals must be eaten in the cafeteria.